Celebrating Everything Organic, Green, Sustainable, Healthy & FUN!
SUNDAY August 25, 2019
10 am ~ 6 pm
FOR IMMEDIATE RELEASE
Contact: Debi Athos
Phone: 828-337-6114
Email: debi(at)organicfest.org
Web: www.organicfest.org
What: Organicfest 2019
celebrating everything organic and green!
When: Sunday, August 25th
Time: 10:00 am ~ 6:00 pm
Where: Pack Square Park, downtown Asheville, NC
Why: Celebrate and promote the goodness of organics!
Website: www.organicfest.org
Asheville's annual Organicfest celebration will bring thousands to Pack Square Park to celebrate everything organic, green and healthy! In celebration of National Organic Month, the Organicfest was created to spotlight, connect, share and grow our rich organic community of farmers, artists and businesses with our guests.
Everyone is invited to attend the 18th Organicfest celebration on Sunday, August 25, 2019 for a festive day filled with live music by local entertainers including Sheri Lynn and Friends and many more.  Organicfest guests can enjoy tasty organic eats from the Organicfest Cafe,  The Hop Ice Cream Cafe's yummy organic vegan ice cream, MacDaddy's cold and refreshing organic lemonade with a~ don't want to miss authentic, handmade organic "real deal" Blunt Bavarian pretzels!
The Organicfest Marketplace features local organic and green vendors, natural health services, natural arts and crafts and non-profits. Each year, donations from local and national businesses are gathered for the popular Organicfest drawings with lucky winners taking home fabulous organic gifts, goodies and gift certificates throughout the day.
This family event includes plenty of fun activities for children, including face painting, Full Circle Flow Arts and Slack-librium. And you won't want to miss the Organicfest "Bee Organic!" Parade where kids (and their parents) are invited to come dressed as their favorite good bug (honeybee, ladybug, butterfly or garden fairy!) and parade throughout the park in a joyous celebration of the bounty of the organic garden and the importance of pollinators.
Organicfest is presented by a local, all-volunteer non-profit group in partnership with Asheville Greenworks to present a low impact, green event. The greening of Organicfest will include recycling and composting.
Sponsors include: Organic Matters Media, Natural Lifestyle, Miso Master Miso, Deborah G. Anders. DDS, PA Family Dentistry,  Great Life Global 
Join the celebration of everything organic, green, good, health and fun at the Organicfest 2019. For more information visit: www.organicfest.org
###
ORGANICFEST PRESENTING SPONSORS
The Organicfest would not happen without the
amazing support of our sponsors and supporters!

• Asheville Greenwork
• Organic Matters Media
• Natural Lifestyle Market
• Great Life Global
• West Village Market
• Miso Master Miso
• MacDaddy's Organic Lemonade
ORGANICFEST MEDIA SPONSORS
Advertising is very expensive. As a non-profit event
we're super grateful to our media sponsors who help
get the word out about this special festival!
• The Laurel of Asheville
• Organic Shopper
• Dig Asheville
• Sheville
• Asheville.com
• Hendersonville.com
10-10:30 Dawn Carol
10:30-11:00 Pope Elry & Friends
11:00-11:30 Uncle Terry
11:30-12:15 Ginny Waite / Sheri Lynn
12:15-1:00 Zazu Dreams
1:00-1:30 HighLight
1:30-2:00 Quick Chester
2:00-2:30 Richard Shulman
2:30-3:00 Chris Rosser
3:00-3:30 Jimmy Landry
3:30-4:00 Jay Whitman
4:00-4:30 Jeff Michels
4:30-5:00 Greenway
5:00-5:30 Joseph Constandy
5:30-6:00 Yuli Johnson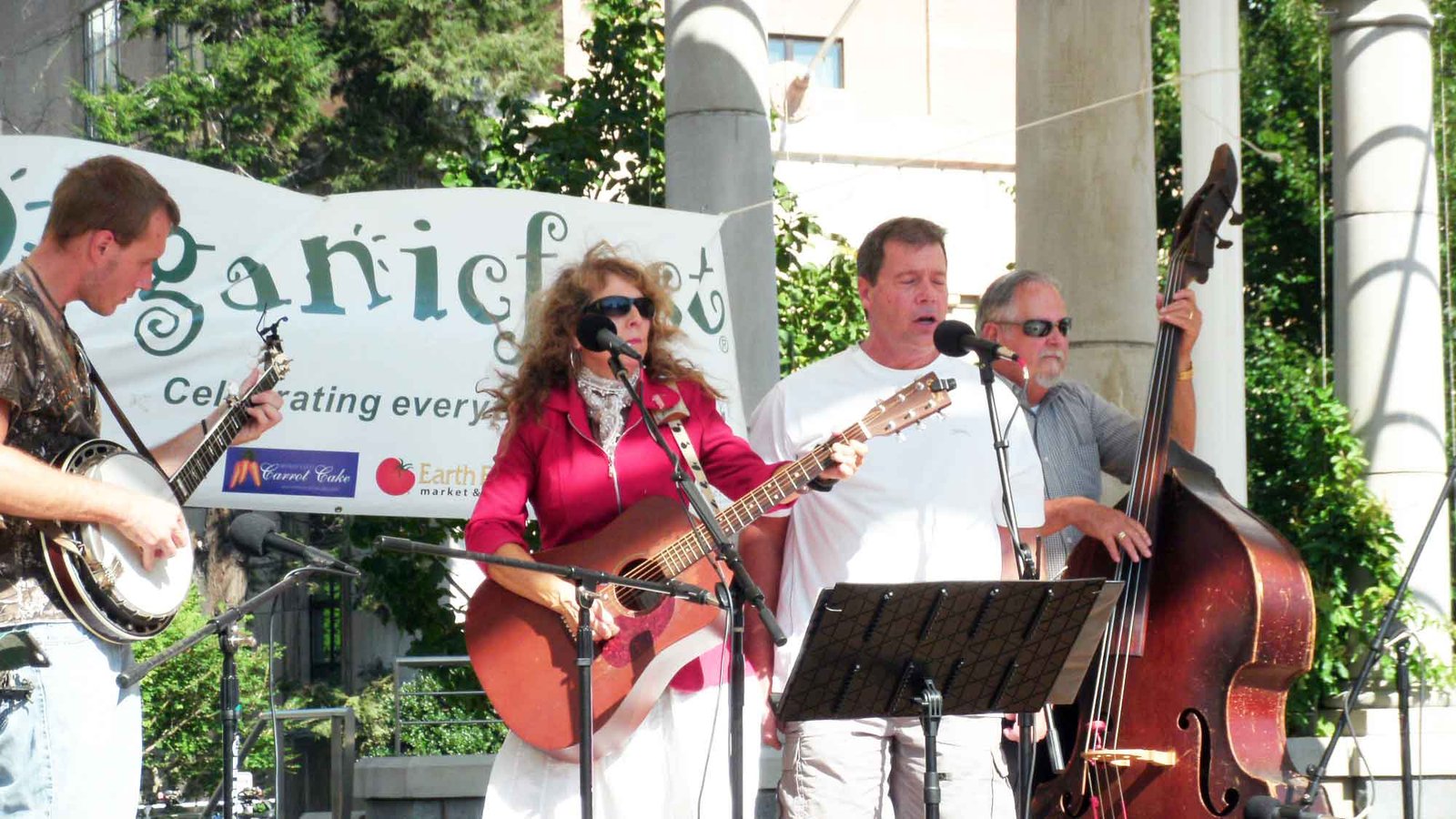 Help us get the word out about Asheville's Organicfest by placing one of our banners on your website or in an email. Right click to download or copy.